Episode 7: To build or not to build
The crucial website question.
Available on iTunes.
In this week's podcast episode we talk to Andy McIlwain, who is a WordPress expert, content marketer, web developer and works remotely for Go Daddy. Andy's main focus and passion is helping small businesses get online and build up a web presence. In this episode, Marie and Andy dish out some crucial advice about social media, how to choose a web developer and why a website is so important for your business.
Listen in as Andy discusses:
The secret ingredient to building a really great website today
How to choose between building a website yourself or choosing a web developer or agency
For more information on how to choose the best website hosting solution for your business check out Andy's guest post for Marketing CoPilot called Why choosing a website hosting plan is like finding a new home here.
About Andy McIlwain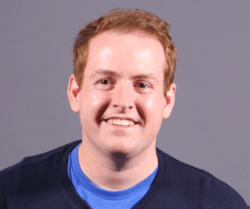 Andy McIlwain wrangles technical content and community projects at GoDaddy. You can follow Andy around the web on Twitter, Instagram, Pinterest, LinkedIn, Facebook, and his personal blog.
---